SHIPPING COSTS
We offer FREE delivery on orders over $75 AUD:
For remote areas additional charges may apply. If this is case, you will be notified to you prior to order fulfillment.

For large or heavy items additional charges may apply. If this is case, you will be notified to you prior to order fulfillment.
If your order is under $75 then we keep our shipping costs affordable and simple:
$9.95 AUD for most products.
Calculated Shipping for non-metro areas or large/heavy items. If additional charges apply, you will be notified to you prior to order fulfillment.
SHIPPING TIMES
We deal with a few different suppliers, so our delivery times can vary.
Food & Treats will be shipped for arrival within approximately 7 business days.
For other products, it is typically 7-21 business days.
Unfortunately we are not able to ship quicker, but instead offer competitvely priced products for those customers who are happy to wait, knowing that they've secured a great price. 
Shipping can come with issues, so please refer to our helpful Shipping FAQ for your convenience. You can also contact us if you have further questions.
Please note that we have also seen that COVID-19 has affected transport and shipping routes, so please expect some delays. 
We have a dedicated
FAQ
page to help with common enquiries. If your still you can't find a solution to your question, then please contact us. We're here to help!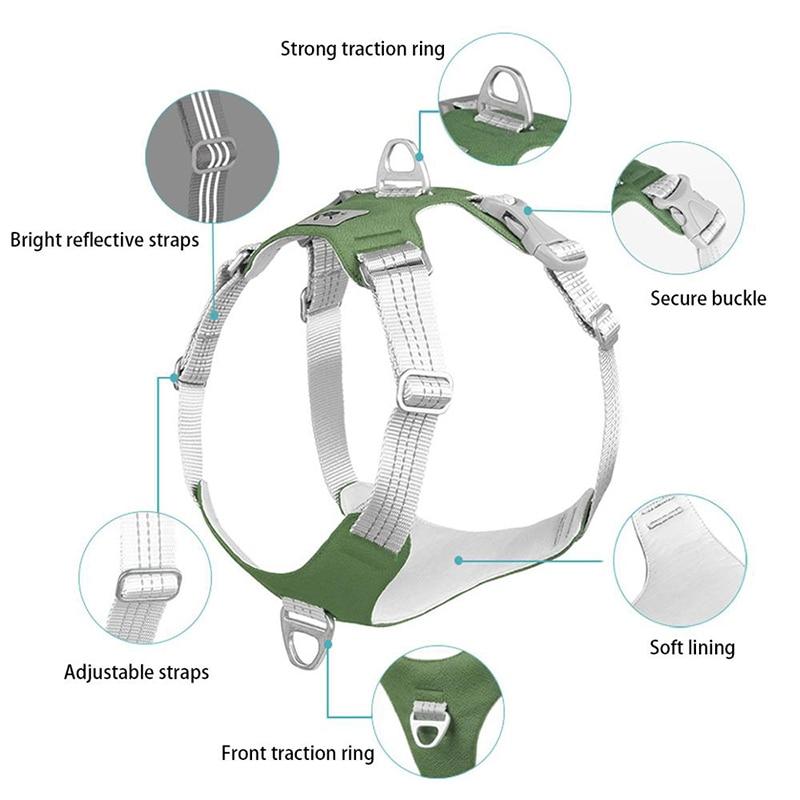 Adjustable & Easy to Use
* Four points of adustment
* Metal adjustable sliders that hold in place
* Easy to fit over head and buckle fasten
* Large front and back D-rings
* Quick leash attachment
* Non-wriggle free design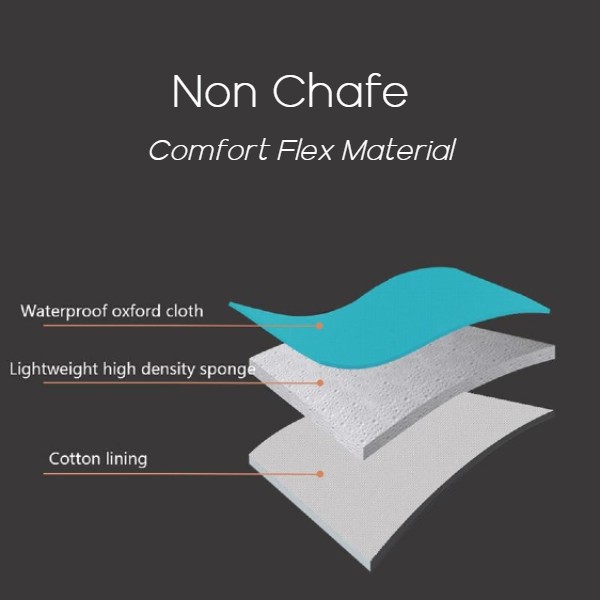 Flex Soft & Strong
* Polyester and cotton blend for durability
* Stiched for strength
* Lightweight and breathable
* Soft cotton lining for comfort
* Hand wash in cold water
* No chafe soft lining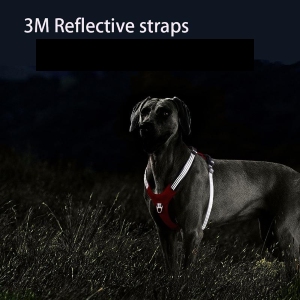 Reflective Straps
3M neck and body straps are reflective for night time walks.
A great way to stay safe and be seen for those times when you're walking in low light.
Buy Now
All The Features You Need
Quality & Strength
Made with tough blended material and stitched for strength .
All-weather materials helps keep body temperature cool in summer by releasing excess heat.
A strong yet comfortable and light weight option that allows your dog to play and run without being hindered.
Easy & Safe
No more fumbling around with complex and confusing harness designs! Loop the harness over your dog's head and then clip to secure.
Made from toughened plastic the buckles are secure and glide easily into locking position and are just as quick to release.
Front & Back Leash Attachment
Large zinc alloy D-Rings make it easy to attach a leash, keeping you dog safe and by your side.
Read our harness guide and find out why 2 anchor points can help with walk training
Harness Guide